SPRING 2017 
CREATING A CULTURE OF INFORMED DECISION MAKING

PHIL BARATZ
Every day, the most important job everyone in your company does is to make sure your fuel business performs well. Yet as logical as this sounds, it is actually quite difficult to pull off. By their nature, people in any organization drift to a mindset where tasks, deadlines, and routines are more important than their collective success. Offices are buzzing with activity but, far too often, this is focused simply on getting the work done, not getting it done with maximum quality and profits. As Hemingway once said, "Never mistake motion for action."
Business Performance Management is a way for you to ensure that motion is always leading to constructive action. It is a proven approach that involves and empowers your entire staff, allowing them to fully understand your goals and how you achieve them. Teams quickly become aware that success is not rooted in mundane tasks but in the constant exploration of process improvements. Your company needs informed business people who participate in monitoring and correcting key performance areas, not simply managers, clerks, and drivers.
Adopting this approach requires two critical elements: effective decision-making and timely information. Unfortunately, we are in an industry that suffers from some outdated habits. Most notably, making a lot of silo-oriented decisions with a finger in the wind while relying upon stale information. This needs to change.
Historically, the fuel business has been managed top-down with major decision-making consolidated among a handful of leaders. The rest of the team is simply expected to do the work and then report the outcomes up through the various levels of the organization. There is no context for whether these outcomes were good or bad, thus blurring the line between work getting done and work getting done well. This serves only to disconnect the real goal from the front line "perceived goal."
Gains and losses are a good example. The corporate goal should be to ensure growth in gallons, in additional services and their resulting effect on revenues and extended gross margin. This begins with retaining what you already have, while at the same time, aligning your sales incentives with the desired ongoing results you expect. Customer gains and losses, along with downstream operational expense, are all connected as we continuously strive for the positive net effect of it all. On average, most dealers are trading high value current customers for low value, unstable new customers and incurring a front-loaded investment of about $800 per gain, plus several quarters of operational inefficiencies for it. Performance can be improved by pointing your team in the direction of new customer quality, retention, volume and profits instead of just customer counts.
Regardless of how decisions get made (admit it, some of you have dart boards), the ongoing adjustments are sent back to the very team who has no idea how or why the changes were enacted. One of the reasons process and operational changes are so hard in our industry is that the people charged with executing those changes had no part in the analysis or corrective decisions.
Consider asset utilization for propane companies. Managers and accountants obsess over the capital cost of buying and owning steel, then perform exhaustive analysis on how to maximize profits from each tank that is set. Switch scenes and look at dispatchers and drivers. Invariably, they feel like they are doing their job well by delivering all the tickets on a given day, but regularly drop much less than desirable gallons into tanks of all sizes, without awareness of the financial impacts. Include them in the decision and management process and the outcome will be very different.
ANGUS EDUCATIONAL SERIES
RECENT WEBINAR
TOPIC: NEW DATA REVEALS HUGE DELIVERY OPPORTUNITY
DATE: MARCH 30, 2016
For those of you who may have missed our webinar , please feel free to click on the link below to learn how much you could save by eliminating 1.5 deliveries per year.
UPCOMING WEBINAR
KEEP AN EYE OUT FOR UPCOMING WEBINARS 

NEW CLIENTS –
WELCOME TO ANGUS ENERGY
Chili Gas, Rock Tavern, NY
Putnam Fuel Company, Goffstown, NH
Quogue Sinclair Fuel, Hampton Bays, NY
Self Heating & Cooling, Horsham, PA
Sippin Energy, Monroe, CT
The Mack Service Group, Berwin, PA
Van Etten, Monticello, NY
If you are interested in any of our solutions to make your business run more efficiently, effectively, and profitably contact us today.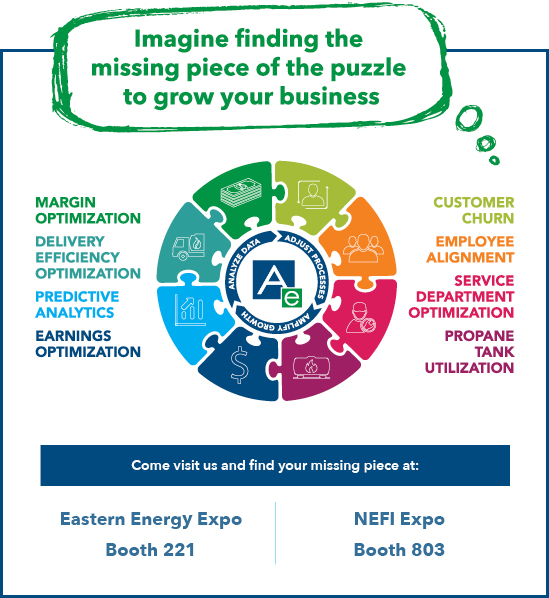 The fuel business is a far cry from the creeping giant it once was. Today's fast changing industry is under constant threat on numerous fronts and is bookended by price volatility. Thus, your organization needs to be agile, flexible, and responsive at all levels to optimize performance.How many times have you heard "This is a margin business"? Countless valuable hours are spent managing delivery, service, and HR. Yet more than 90% of revenue typically comes from fuel margins, and in general, these margins are shrinking for both oil and propane.
Visibility into the constant expanding and contracting of margins has been an ongoing challenge for dealers. Missing targets for just a few days in January can force you to price above margin target for two weeks or more in April in a futile effort to make up ground while risking potential losses. You and your team should be course-correcting on a daily basis, tactically adjusting purchasing and pricing strategies to achieve margin goals with a zero-tolerance policy for slippage.
The message is to engage your entire staff to participate in decision-making that drives performance. Decide upon beliefs and behaviors (a culture) that allow everyone to have access to goals, see how you are doing, and be encouraged to problem-solve known issues. Mentor your team to be in sync with KPIs (Key Performance Indicators) and monitor what is important more often and more thoroughly. Finally, foster a spirit of communication and collaboration. Companies that are skilled at decision-making are always sharing ideas and concerns among the team. Anyone can ring an alarm bell but it takes cooperation to put out the fire.
Finally, leverage the proper tools to guide decision-making. Business Intelligence software feeds your decision-making machine with the right information in the right format at the right time. It quietly works with your other back-office systems to gather data and put it into centralized easy-to-read dashboards. An endless array of reports and analysis can be prepared in automated fashion allowing your team to all see the same information at the same time. Goals and benchmarks are placed side-by-side with performance metrics to give an instant assessment of variance. The result is the perfect alignment of people, business processes, technology, objectives, scorecards, and the feasibility of corrective action.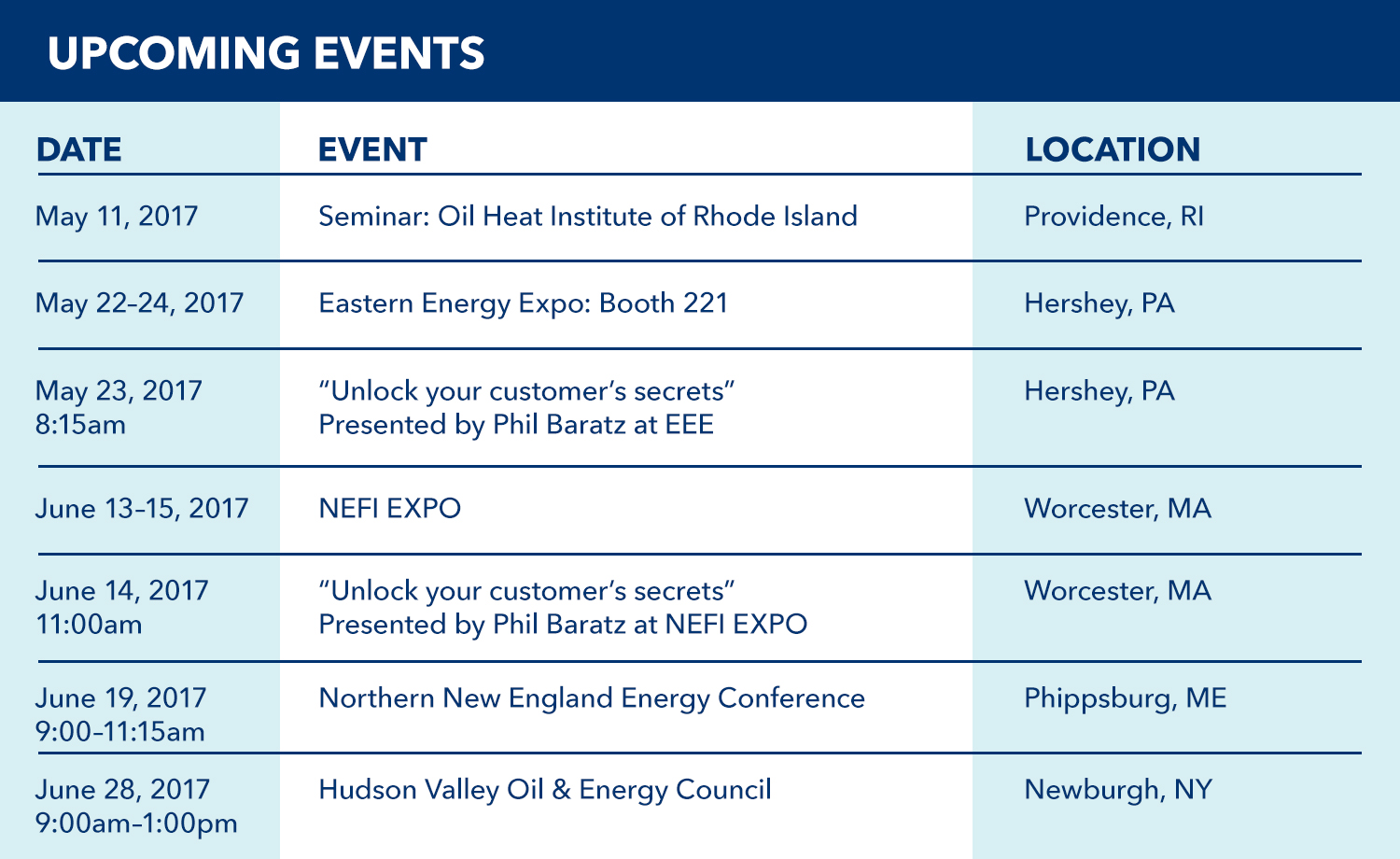 MEANINGFUL METRICS: TANK MONITORS
The number one operating expense for an oil company is the bundle of costs relating to the delivery of oil. In our past BRITE webinar, we reviewed how to calculate your cost per delivery to help increase efficiency – as defined by deliveries that are more predictable, leading to deliveries that are larger in size. Now, we want to introduce a new metric that not only ties into the costs of delivery but also helps address the problem of inefficient deliveries. It is known that if you want to have more efficient deliveries you can either rely on semi-reliable assumptions and calculations in determining when to optimize your deliveries OR you can purchase tank monitors and know, with certainty, when to deliver. Two metrics that can help you determine which option truly works for your business is are the "variance of deliveries" and the "percentage of deliveries off by 20%", the latter focusing on deliveries that were either too small to be profitable or so large that a run-out was a distinct possibility in the near future.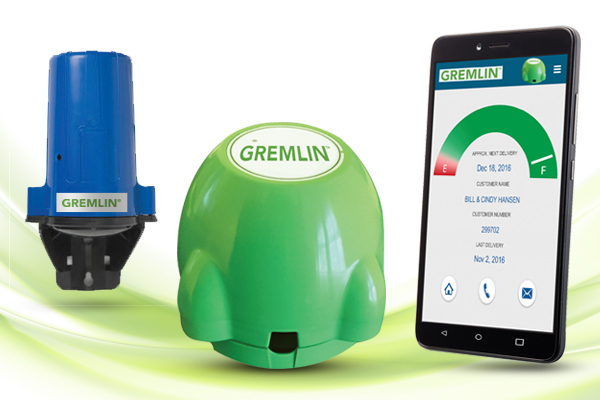 The table on the below, on the left, shows the deliveries of two different dealers, both having similar average deliveries. The table below, on the right, shows the metrics of the dealer with tank monitors vs. a dealer without tank monitors. If you look at the metrics mentioned earlier, you can see that despite both dealers having similar average deliveries, Dealer A is much more efficient with their deliveries because they know exactly what's in each tank, giving them a much smaller variance between deliveries. How much can your company save if you knew what was in each tank?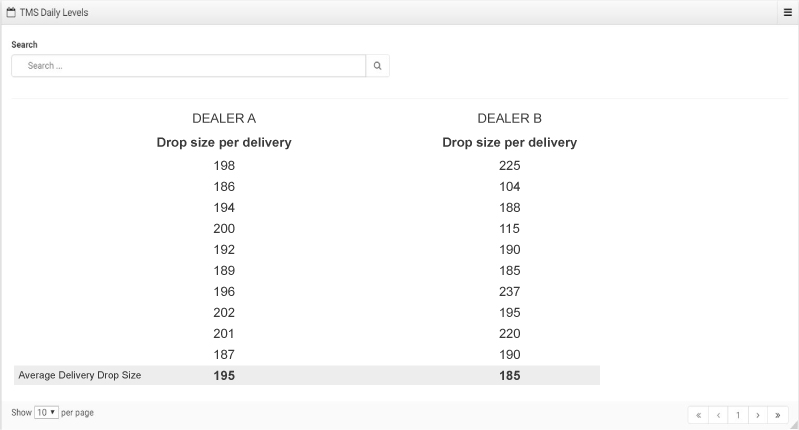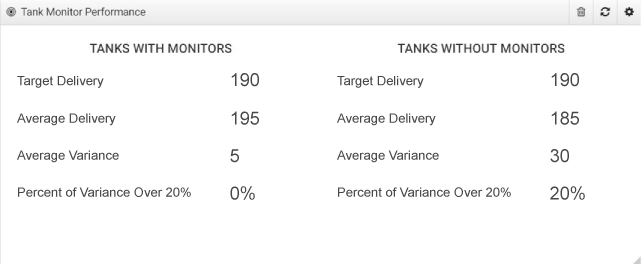 BRITE®
RCC Implementation

Added % Margin to Service Call Widget Detail

Date Acquired Added to Margin Analysis
Gremlin™ Tank Monitors
Dealer Install App Launched on iOS/Android/Windows 8.1/10/RT

Consumer App Password Recovery
Tank Monitor Delivery Efficiency Widget
Tank Monitor Performance Widget
Gremlin™ Reporting Status Summary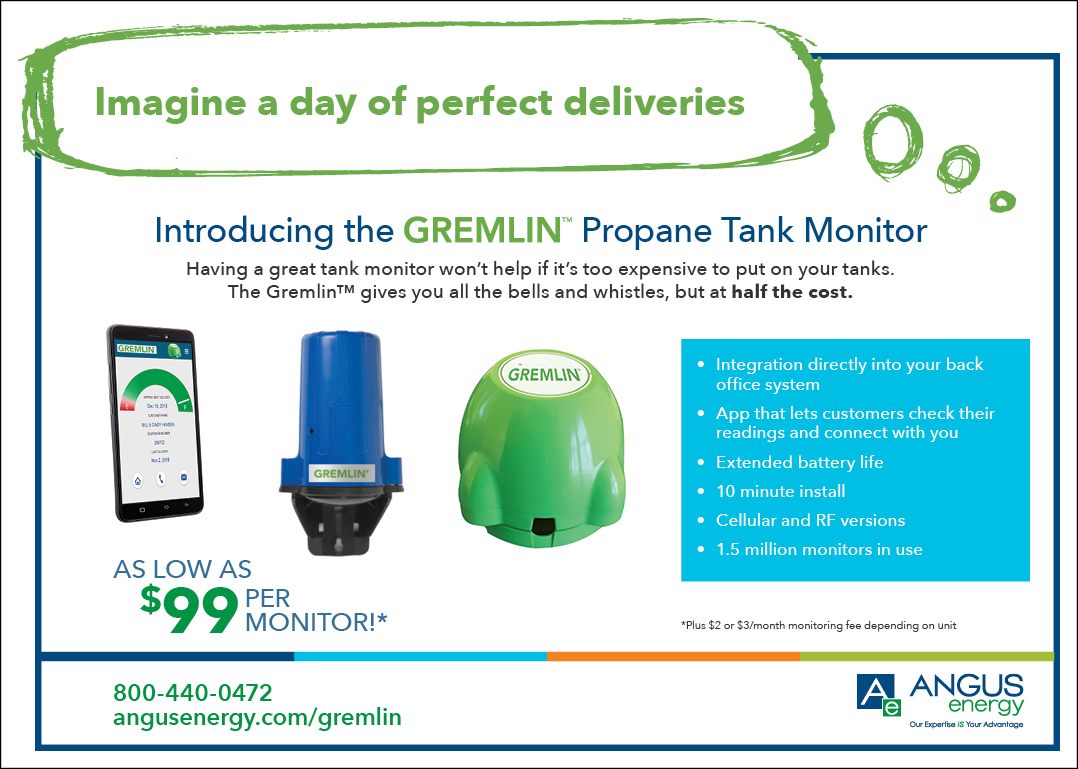 WHAT OUR CUSTOMERS
ARE SAYING
Rob Self, Self Heating Company, shared the following benefits BRITE, a product of Angus Energy, has brought to his company:
"Visibility is key. In the past, it would take three or four weeks to get the numbers, and under-stand where things were actually headed. By then, it was too late to make a difference. BRITE gives us instant visability on our challenges, which enable us to take corrective measures immediately. Due to BRITE, our margin saves this winter were more than $80,000."
Please share your feedback, questions, comments, suggestions by emailing us at solutions@angusenergy.com