It's Simple – Angus Energy Makes Energy Marketers More Profitable
From operational analytics & business intelligence to finance & budgeting, as well as hedging & trading, Angus Energy has the solution you need to increase your bottom line.
For over 30 years, Angus Energy has helped our customers thrive by creating and implementing best in class solutions such as ADEPT™ performance tools, GREMLIN® tank monitors, BRITE® Business Intelligence, hedging programs, finance and banking consulting.
Angus Energy's only business is to grow yours.
Upcoming Events
Explore Angus Energy's calendar of upcoming trade shows, conferences, and other industry events.
Join Our Mailing List
Receive weekly news, tips, and updates.
We recently launched the ADEPT delivery optimization tool in our BOS. The Angus team was super helpful and very quick to respond as we worked through the requirements of launching the tool through a delivery software that was new to their team. While the software has only been in production for 4 months, which are our slower delivery months, the Winter projections look great and we are very excited for the upcoming heating season and our future partnership with Angus.
I have been offering a price protection plan to my customers since 1989 and have used various hedging methods throughout the years. During a very volatile year of pricing I followed Angus Energy's Best Buy program which was the least stressful year hedging I have ever had.
We were a little anxious to start this at the beginning of the winter, but Angus did all of the hard work, and from start-to-go was quick and easy. We're already seeing more efficient deliveries.
I was able to come out of our meeting with George with a better understanding of how the price programs work in theory and more importantly, how it can benefit our customers and us.
* Testimonials may not be representative of the experience of other clients, and they are not guarantees of future performance or success. The testimonials provided herein are unpaid.
The Latest From Angus Energy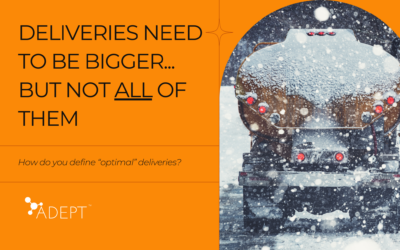 Keeping customers warm through the winter is the most important part of your business. So, it's no surprise that deliveries are the largest component of your expenses. When you dig into ways to cut down on those expenses in many cases it comes down to making larger and (therefore) fewer deliveries. However, simply targeting larger deliveries may or may not be optimal and as such may not decrease but actually increase delivery costs! How do you define an Optimal Delivery?
read more