ADEPT™
Angus Delivery Efficiency Planning Tools
The largest expenses for heating oil and propane distributors are those related to deliveries. Fixed fleet costs including trucks, insurance, and maintenance, as well as variable costs of wages and fuel during the heating season, seem to always be increasing. ADEPT is a revolutionary method to trim your fleet, lower your insurance costs, and reduce wages and other variable costs.


Become your dispatcher's best support tool

Reduce the size of your fleet


Increase your profitability by as much as 55%

No disruption in your daily operations
No changes in your current process
ADEPT is the only solution of its kind available to the petroleum industry
ADEPT™ automatically triggers two important outcomes: your deliveries are 'right-sized' and your peak delivery schedules are adjusted so that you can "flatten the curve", leading to lower delivery costs. Synced directly to your back-office system, the ADEPT Team monitors and ensures delivery data accuracy, which assures that our solution does not disrupt your daily operations, nor change your current delivery process.
We recently launched the ADEPT delivery optimization tool in our BOS. The Angus team was super helpful and very quick to respond as we worked through the requirements of launching the tool through a delivery software that was new to their team. While the software has only been in production for 4 months, which are our slower delivery months, the Winter projections look great and we are very excited for the upcoming heating season and our future partnership with Angus.
We were a little anxious to start this at the beginning of the winter, but Angus did all of the hard work, and from start-to-go was quick and easy. We're already seeing more efficient deliveries.
* Testimonials may not be representative of the experience of other clients, and they are not guarantees of future performance or success. The testimonials provided herein are unpaid.
Combine Your Experience With Our Technology
ADEPT™ will reduce peak deliveries, peak trucks, and overall delivery expense saving you up to 39% compared to your current costs. Our solution will expose the large percent of your high K factor customers who don't necessarily need deliveries in January (as many of them receive now).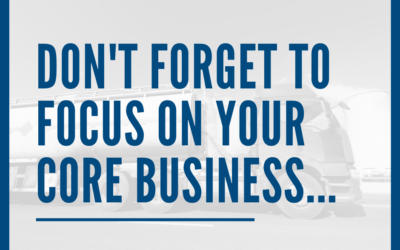 by Phil Baratz Are you a marketing company? A financial services company? An employee benefits company? Or are you a delivery company that spends more than half of your overhead on a fleet of vehicles and on wages for drivers, dispatchers, and mechanics? Picture...
read more
Do You Want More Information?
Please Complete This Form.