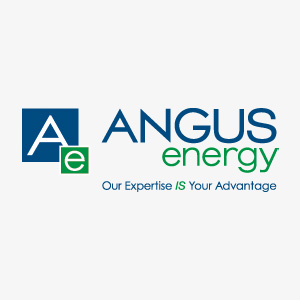 We have used data to help our clients track hedges for their pricing programs, to notify them when their margins were far away from their budgeted amounts, and to let them know when their customers' tanks were running low.  With access to an almost endless about of data, we help our clients navigate their operational challenges.  Historically, we would figure out what questions had to be asked, and we would then look to the data to answer them.
A few years ago, we started to look at things a little differently.  Instead of coming up with a question and looking for the answer in the data, we looked to the data to help guide us as to what to look for.  There were so many "rules of thumb" that we have had for our industry, that we didn't even question whether those rules were correct and relevant, or whether they were simply rules that made sense 20 years ago and never changed.
Then the cold snap of Christmas 2017 hit us.  For what seemed to be weeks (because it was) temperatures were colder than normal, and it just did not warm up.  Heating oil dealers, for the first time we can remember, just wanted the temperatures to rise, so they could "catch up".  Runouts were common, and there didn't seem to be anything that anyone could do about it.  The cold snap helped our tank monitoring business, as dealers needed to know where to deliver if they couldn't get to everyone, but it also gave us another opportunity to dive into data.  What we found then has led us to what we believe is the best way to optimize the most important part of your business – delivering fuel.
We saw many runouts, as might be expected when the weather turns so cold.  But what stood out the most was the high number of low K-factor runouts that occurred, while at the same time seeing high K-factor tanks getting deliveries.  Why would a dealer deliver to a high K-Factor while bypassing a low K-Factor?  Doesn't the high K have more time until a runout?  That led to the next question:  Why are there EVER deliveries to high K's in January.  Isn't there a way to make deliveries to the high K's so that they would not even need a delivery in January?  It seems that such a plan would allow more trucks to focus on the low K's – those who burn fuel the fastest.
Looking at the data, and realizing that a high percentage of all customers have high K's, yet they are scheduled for deliveries much the same way as those with low K's led to a number of very clear improvements in the way we have been acting for decades.  In turn, it led us to ADEPT as the best way to plan deliveries.  We believe that "optimal" should be the way to spend the least amount of MONEY to make deliveries, as opposed to trying to deliver the most GALLONS each time you make a stop.  Combining your data, mostly from your existing back-office system, with the algorithm we created gets you there.  If you can track consumption by K (as we can), and you can shift around deliveries such that you minimize the number of trucks that are needed (as we can), you will get to Optimal.
Your biggest expenses for a dealer are the fixed cost of owning trucks, and the variable costs in delivering the fuel (mostly drivers' wages).  Your trucks typically only full up half of a customers' tank, and then the trucks end their shifts with a lot of fuel that can still be delivered – and will be, the next day.
Using the past to tell you what to do in the future is the way that a lot of business is done in the world, especially in our industry.  Using the information that you have access to, along with the processing power that didn't exist a few years ago (but does now), allows us to partner with our clients to provide a solution that changes the economics for the dealers who learn from the past to look to the future.