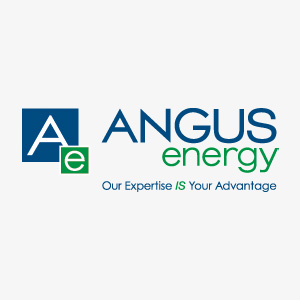 With a growing number of heating oil and propane tank monitoring options on the market today, and so many different factors to consider (communication type, fuel type, technology, price, support, customer app, etc.), fuel dealers are often left with more questions than answers.  
As such, we thought that it would be helpful for fuel dealers to turn to a tank monitoring expert and ask the questions they need answers to, in order to make an informed decision. We hosted a live webinar for fuel dealers to ask questions off the cuff. Here are the top 5 tank questions I received.
"How much do tank monitors cost?"
This is, by far, the most frequently asked question we get when discussing tank monitors. There is no simple answer to this as pricing typically varies based on several factors:
What we have seen in the marketplace is a base price ranging from <$100 – $500+. The GREMLIN tank monitor purchase price ranges from $70 – $149.
When deciding on a tank monitoring partner, also consider value beyond the price. Here are some questions to ask your prospective tank monitoring company:
What type of customer service do you provide after we purchase tank monitors?
Do you offer any marketing support? If so, can you provide  examples?
Do you offer field support for my technicians?
Do you have references we can contact?
How much can I save with tank monitors and how long until I see a Return on Investment (ROI)?
What data tools do you offer to help make sure I am getting the best possible ROI?
"Can I use tank monitors on storage tanks?"
This will depend on the type of fuel you're trying to measure and the tank setup. For propane storage tanks, you can use any tank monitor as long as the tank has a Rochester remote ready clip. If you have a heating oil and diesel storage tank, then an ultrasonic monitor (similar to the GREMLIN heating oil cellular tank monitor) can be installed in a spare opening in the tank and measure up to 115" deep.
"How well do tank monitors hold up in cold weather?"
Temperature range depends on the heating oil or propane tank monitor hardware. Once temperatures drop below -15 degrees Fahrenheit, outdoor tank monitors may temporarily stop reporting. The GREMLIN tank monitor is rated for -20 degrees, but as with all battery operated outdoor equipment, you may experience temporary missed readings below -15 degrees. However, as soon as temperatures begin to warm, the tank monitor will begin reporting as usual.
"Can my delivery team have access to view the tank monitor levels?"
Of course! The web portal offers a way to access your customer's tank levels, whether your back office software is integrated or you chose not to integrate. Most tank monitoring providers will offer multiple users to these portals. GREMLIN clients are allowed an unlimited number of users in the Dealer Portal.
For GREMLIN clients who also have BRITE®, you can grant your delivery team access to only view the delivery widgets. This will allow them to have access to your customer's tank data, without giving them complete access to your financial and service widgets.
"Are their any type of tanks that are not compatible with heating oil and propane monitors?"
The GREMLIN tank monitoring product line offers various types of tank monitors that are compatible with most fuel tanks, including Roth tanks, 500 gallon propane tanks, vertical tanks, horizontal tanks, and essentially any tank with a Rochester gauge. At this time, GREMLIN heating oil or propane monitors are not compatible with gasoline tanks, underground heating oil tanks or any heating oil tank with a depth larger than 115".
If you would like to hear the complete list of questions asked during our "Ask the Experts" webinar series, you can listen to the recording here.  To find out more about the GREMLIN tank monitoring solution, feel free to contact one of our team members to answer any other questions that you may have.